The Sunny Sunflower arrangement is the perfect choice for expressing gratitude, uplifting a friend, or surprising a loved one. Whether you want to wish someone a speedy recovery or simply remind them to stay positive, this versatile floral arrangement is suitable for any occasion. The vibrant colors[...]
Add To Cart
Add 8 Balloons for $42.95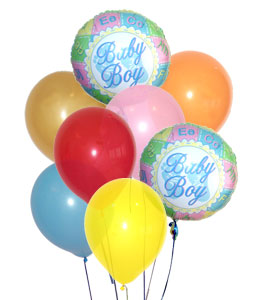 The Sunny Sunflower arrangement is the perfect choice for expressing gratitude, uplifting a friend, or surprising a loved one. Whether you want to wish someone a speedy recovery or simply remind them to stay positive, this versatile floral arrangement is suitable for any occasion. The vibrant colors[...]
The Sunny Sunflower arrangement is the perfect choice for expressing gratitude, uplifting a friend, or surprising a loved one. Whether you want to wish someone a speedy recovery or simply remind them to stay positive, this versatile floral arrangement is suitable for any occasion. The vibrant colors[...]
The Sunny Sunflower arrangement is the perfect choice for expressing gratitude, uplifting a friend, or surprising a loved one. Whether you want to wish someone a speedy recovery or simply remind them to stay positive, this versatile floral arrangement is suitable for any occasion. The vibrant colors and fresh fragrance of the sunflowers are sure to brighten up any space and put a smile on anyone's face.

Sunflowers are the stars of this arrangement, symbolizing adoration, longevity, and loyalty. Their cheerful disposition makes them an ideal gift for spreading joy and happiness. The bright yellow sunflowers are paired with energetic orange spray roses, adding a touch of excitement and enthusiasm. This arrangement can infuse someone with a burst of positive energy to lift their mood and spirits. The addition of curly willow greens enhances the natural beauty of the flowers.

The flowers are arranged in a transparent glass bubble vase, adding to the overall presentation of this gift. Whether you need same-day delivery or prefer to order in advance, our local florists in Canada and the US will ensure that your gift arrives at the desired location on the specified date. We guarantee that the flowers will be hand-picked fresh from the garden, so you can be confident that your gift will be a success.
Item No. T152-2A
Price: $69.95